Exterminator Hartsdale NY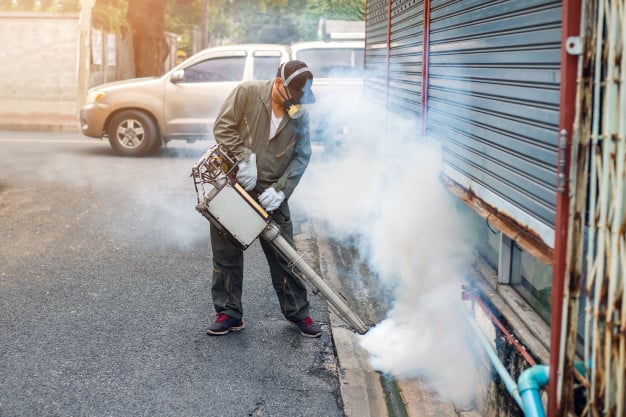 How to Prepare Your Home for Bed Bug Removal
Do you think you need a termite exterminator or a bed bug exterminator? Are you having issues with rats, mice, moles, or any other type of vermin and need rodent control? If so, contact RID-IT Exterminators, a leading Westchester pest control company. Since 1980, their certified experts have been offering bed bug removal, termite control, and all other types of pest infestations for the Bronx homeowners and business owners. With RID-IT Exterminators, you can be sure those pests will be taken care of, once and for all.
Bed bugs: two words little words that can send anyone into a state of panic, and for good reason; these pests are a serious problem. They can infiltrate an entire structure in days, cause serious infections, and cause massive amounts of damage to property. The bigger the infestation grows, the harder it is to control, so if you suspect that you have a bed bug problem, having a professional taking swift action is crucial. The sooner you contact a professional pest control company, the better.
If it is determined that you do have an infestation, it's important to know how to prep your home for bed bug removal. While an exterminator will handle the removal, you do have to make some preparations for the treatment. Properly prepping the space will ensure that the treatment is as successful as possible. If you're getting ready for bed bug removal, here's a look at some of the key things that you need to do before extermination begins.
The Importance of Preparing for Bed Bug Removal
Bed bugs are extremely problematic; not only because they can cover you and your family with itchy bumps and possible transmit infections, but because they can be difficult to fully eradicate. These pests are very adaptable, so if your space isn't properly prepared, there's a chance that they will re-infest your home; yes, even after it has been treated. Plus, the treatments that a bed bug exterminator may use can be dangerous. Therefore, it's extremely important to prep your home before the process begins; in fact, some pest control companies won't start the process until space has been prepped.
While a reliable pest control company will let you know exactly what you need to do to get ready for treatment, the following tips will help you get ready for bed bug removal:
Remove all bedding materials from all mattresses, including sheets, blankets, bed skirts, pillows, etc.
Wash all bedding and other linens and clothing in the hottest water possible. If the care instructions allow, dry the items on the highest setting your clothes dryer.
Wrap any torn or ripped furniture in plastic and discard them. This includes mattresses, box springs, chairs, sofas, etc.
Take up any and all items that are on the floors, such as shoes, clothing, and toys, and place them in plastic bags that can be sealed shut.
Remove all items from closets, drawers, cabinets, shelving units, and vanities, and place them in plastic bags or bins that can be sealed shut.
Pull any items that are situated near the walls away from them. Doing so will ensure that the walls and baseboards can be easily accessed.
Place all non-refrigerated food items, utensils, pots, pans, and dishes in plastic containers that can be sealed shut.
In addition to making all of these preparations, it's also important that you vacate your home during the removal process. Not only should you not be present during the extermination, but you should avoid entering the property for a full 24 hours after the treatment has been completed. If you have pets, make sure that you take them with you or make arrangements for their care outside of your home.
These are just a few of the ways that you can prep your home ahead of bed bug removal. By being properly prepared, you can ensure the most successful results.
RID-IT Exterminators: The Bronx's Bed Bug Removal Specialists
If you suspect that you're in need of bed bug removal services, contact RID-IT Exterminators. As a leading Bronx Pest Control company, they will perform a thorough inspection of your property and use the most effective treatment approach. To schedule an appointment or to learn more about the services they offer, dial 914-614-4758 today!