Exterminator Crotonville NY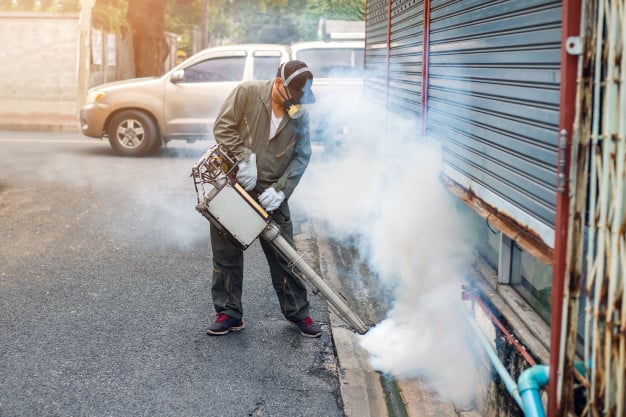 When to Call a Westchester or Bronx Bed Bug Exterminator
When people in Westchester or the Bronx are in need of pest control, there's only one company they call: RID-IT Exterminators. Since 1980, their pet management experts have been eradicating all types of pests for homeowners and business owners throughout the greater Westchester area. Whether you're in need of rodent control, bed bug removal, termite control – or any other indoor or outdoor pest management, you can count on the certified professionals at RID-IT to get rid any and all nuisance pests, once and for all.
Bed bugs have become a major problem throughout the Westchester area, and no matter how immaculately clean your home may be, you can still fall victim to an infestation of these highly problematic pests. All it takes is one tiny bed bug to jump on your clothing or hitch a ride in your luggage, purse, briefcase, or any other belongings and your house can be overrun with a swarm of these bloodthirsty pests.
To keep your home protected, being aware of the signs of a bed bug infestation is crucial. If you notice any of the following signs, contacting a bed bug exterminator is an absolute must.
Red, Itchy Welts
If you or anyone else in your family is covered with red, itchy spots, you may have a bed bug problem on your hands; especially if they aren't there when you go to bed and they are when you wake up. These insects like to take up residence in mattresses, box springs, headboards, and any other part of a bed (however, with large infestations, they can hide anywhere). Because they're nocturnal, they lie dormant during the day, so you may not be able to see them when you're making your bed, for example; but when nightfall arrives, they become active and start to feed on their hosts while they are sleeping, leaving behind red, flat, and itchy welts.
Polka Dot Stained Bedding
If your sheets, blankets, mattress, or box spring are covered with rust-colored, black, or dark red spatters, you should definitely take notice. Bed bugs feed on blood, and as they bite their victims, they little droplets can drip onto bedding materials. The stains can also be the result of bed bug fecal material, which also contains blood and appears blackish in color. If you spot any questionable stains on your bedding, you need to call a bed bug exterminator as soon as possible.
Discarded Shells
Like all insects, bed bugs go through life cycles. As they do, they shed their exoskeletons behind, which resemble translucent shells. These shells can accumulate anywhere the bed bugs take up residence or feed. Box springs, mattress seams, and furniture creases are common locations where you can find bed bug shells; however, they can also collect along baseboards, inside drawers, and floor joints, and even between the carpet and rug fibers.
Splattered Walls
Though beds and other types of furniture are the locations where these pests are most commonly found, they can take over every nook and cranny in your home; even the walls! If your walls are covered with wallpaper, the insects can crawl underneath and splatter your walls with darkish red or black stains; stains that are the result of bed bug excrement. These pests can take up refuge in outlets and light switches, too, where they will also leave their fecal matter behind. So, if you notice that there are any strange dark colored spots on your walls or around your outlets or light switches, it's likely that you have a bed bug problem.
A Musty Smell
Believe it or not, you may be able to smell an infestation of bed bugs. The insects release pheromones that create a musk-like odor. When there's a large number of bed bugs, or when they have taken over a confined space, the smell is very noticeable. The scent is similar to a wet towel, so if your home smells like a dirty gym bag, setting up an inspection with a bed bug exterminator is a wise idea.
A bed bug infestation is a serious problem and one that needs to be treated as quickly as possible. If you notice any of these signs, it's in your best interest to contact a pest control company.
RID-IT Exterminators: Westchester's Most Trusted Bed Bug Exterminator
When bed bugs – or any other type of pest – have moved into your home, contact RID-IT Exterminators. They're certified pest control specialists will perform a full inspection and banish those pests from your home for good. If you have a termite problem, their termite exterminator will get rid of those pests, too. To learn more about their services or to schedule an appointment, call 914-614-4758 today!